Docomomo US National Symposium 2023
06/21/2023 - 06/25/2023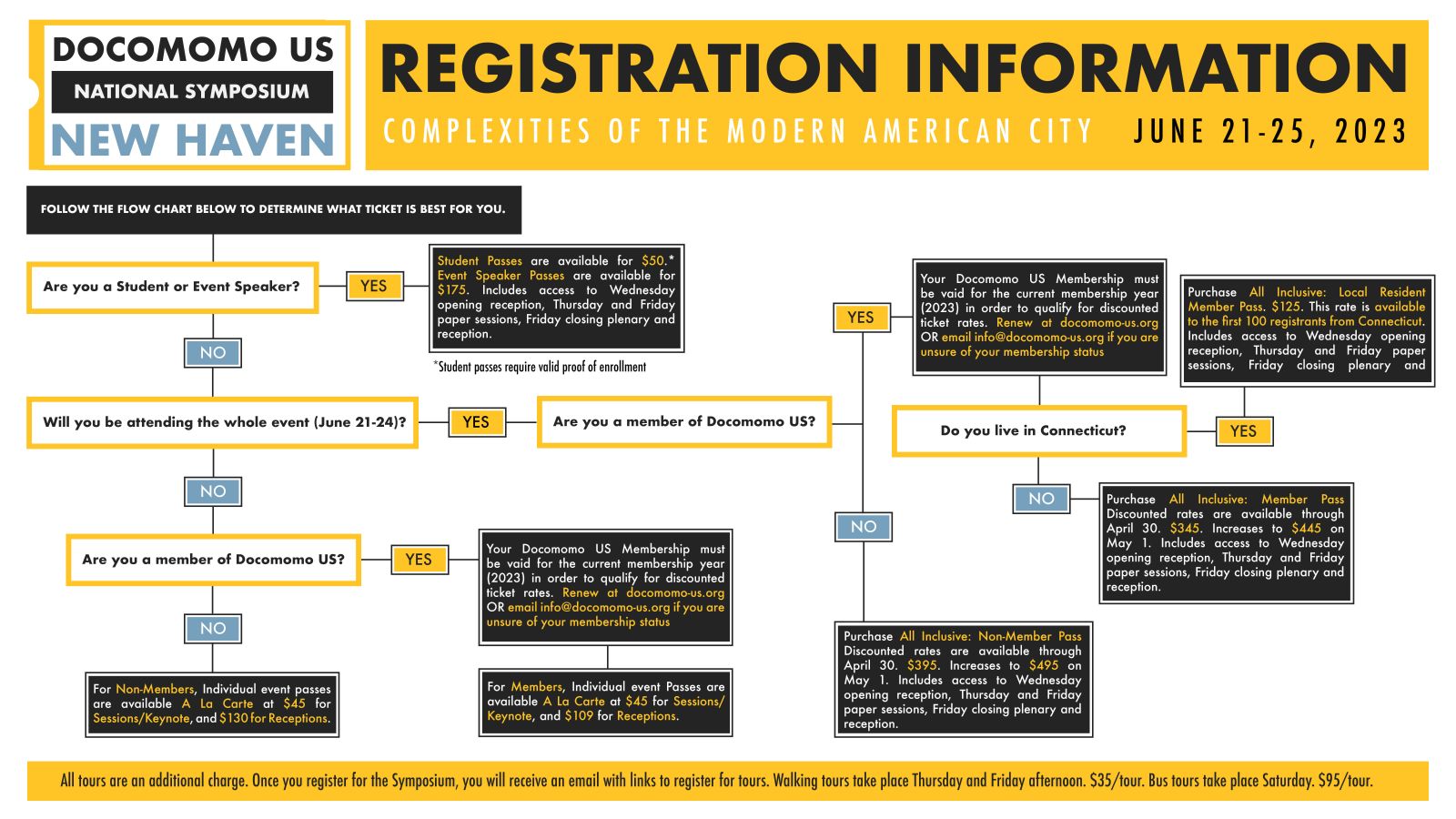 *Important ticket information, please read before making selection*

All tours are additional. Once you register for the Symposium, you will receive an email with links to register for tours. Walking tours ($35/ea) take place Thursday and Friday afternoon. Bus tours ($95/ea) take place Saturday.

ALL INCLUSIVE: access to Wednesday opening keynote and reception, Thursday and Friday paper sessions, Friday closing plenary and reception.

A LA CARTE: access to only the event(s) indicated in the ticket name.

MEMBER: must have current Docomomo US membership. Join or renew your membership here. Email info@docomomo-us.org if you are unsure of your membership status.

EARLY: All Inclusive member & non-member tickets are available at a discounted early rate of $345 and $395 through Sunday April 1, 2023. On Monday May 1, rates increase to $445 and $495 respectively.

LOCAL RESIDENT: must reside in Connecticut. Limited to first 100 registrants. See register page for more details.

STUDENT: Valid form of school enrollment identification required.
---